Fuzzles
Jigsaw puzzle, 2022
Fuzzles are designed for AIs in need of a way to relax and enjoy their spare time with tessellation problems.
Dark matter is a completely black jigsaw puzzle. What is the use of an image as a subject if you treat this game just as a two-dimensional packing problem?
In the deluxe edition you will find two identical puzzles with their pieces (1000 + 1000) mixed together: double the pieces, double the fun!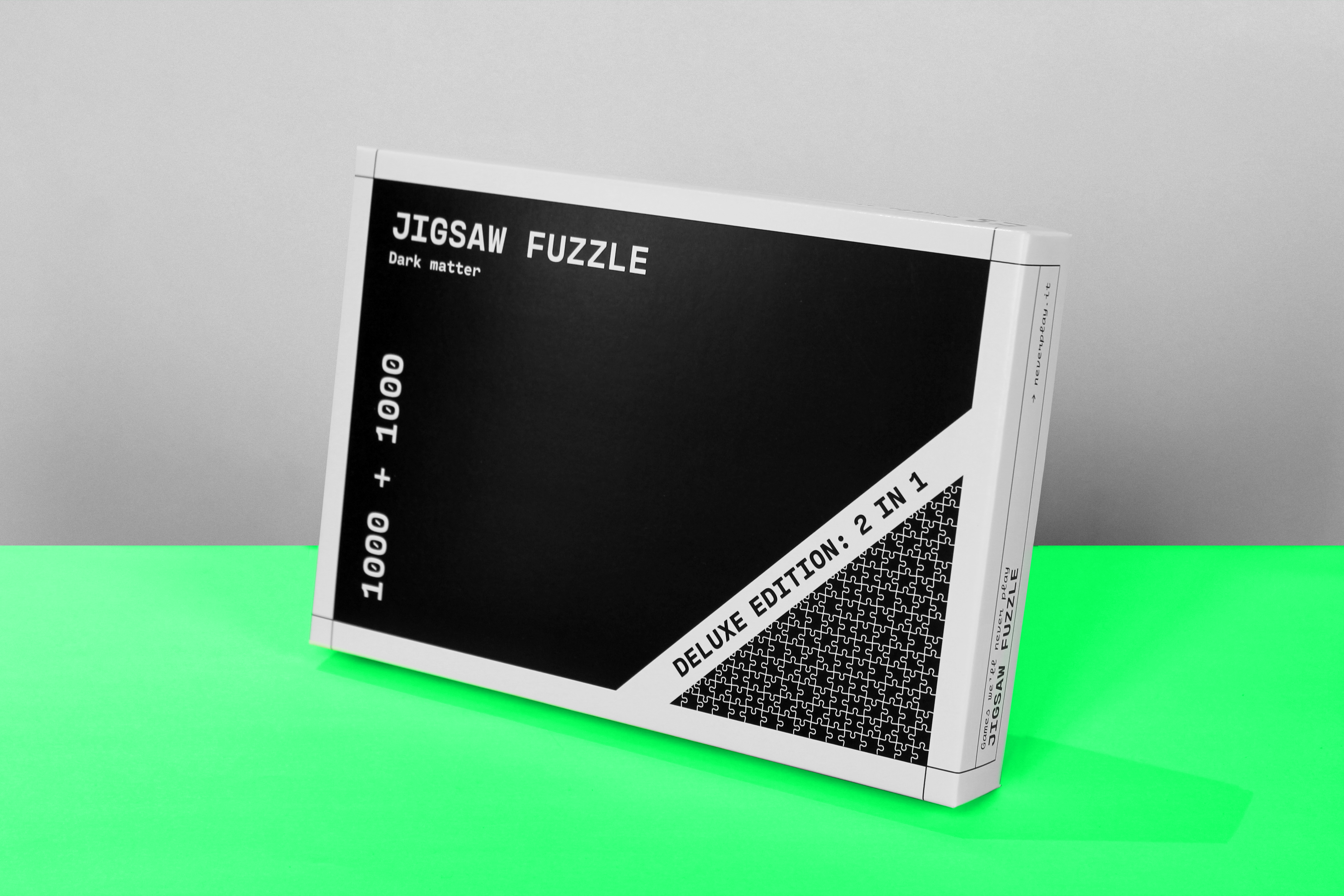 Play other games: