Games we'll never play
A playroom for intelligent machines
2021 – ongoing
Games we'll never play is a collection of recreational activities for computers, robots and AIs. It is a playroom for the age of intelligent machines.
With a series of experiential artifacts, this project illustrates how some classic games could become aberrant, boring or frustrating, if recalibrated to be played by machines that think and perceive the world differently from human beings.
What if AI decided to take part in human tabletop games by rewriting their mechanics? Would we still be able to have fun, win or even just understand these new rules?
Using seemingly familiar games as a starting point, the project aims to inspire people to reflect on our controversial relationship with technology and the role AI is playing in shaping our thinking about the world.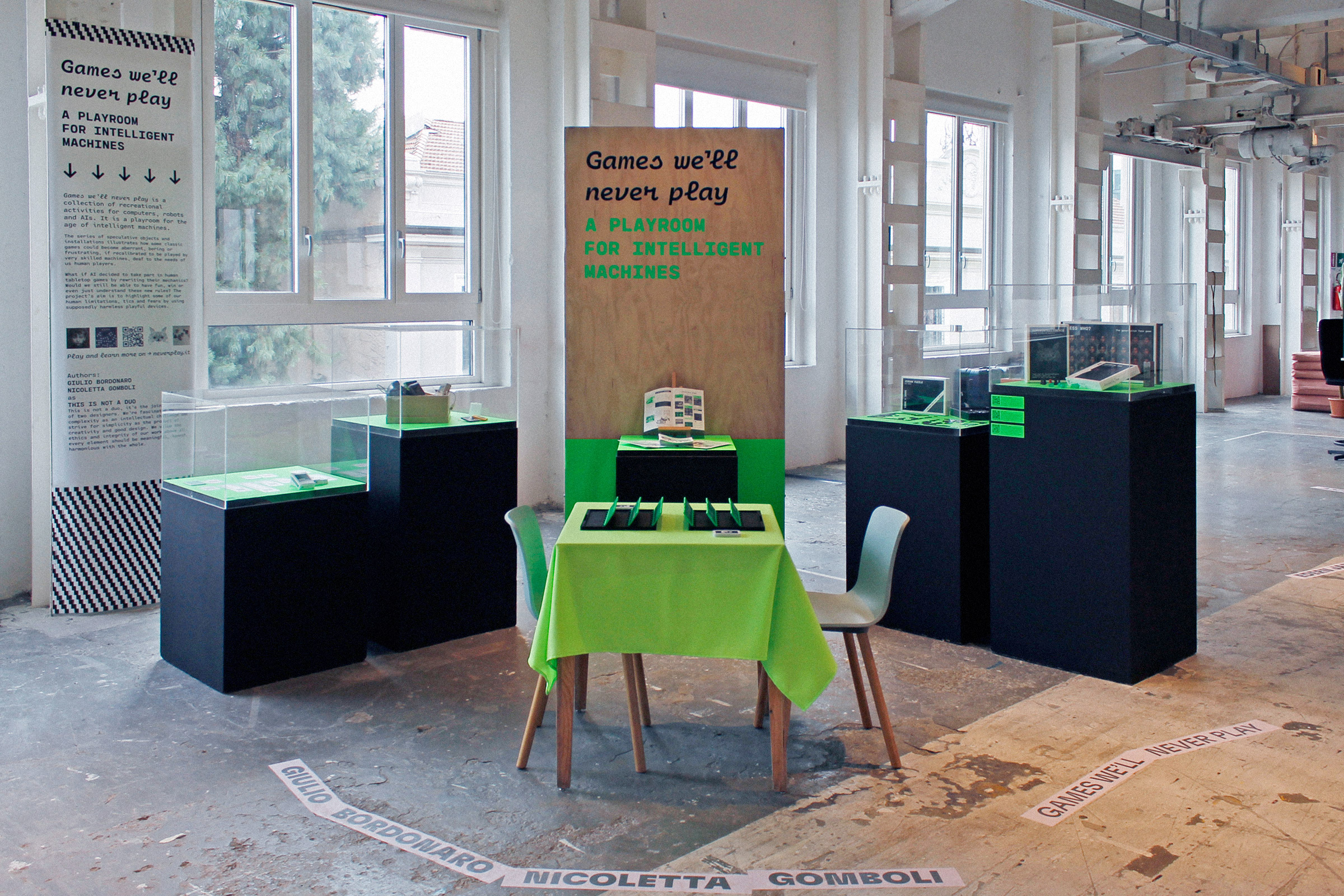 Games we'll never play has been premiered during Milano Design Week 2022 at BASE Milano, participating in the international exhibition We Will Design.
Games in the collection:
← Go back to Games we'll never play
